Traditional and modern furnishings
Enjoy convincing comfort in our pleasant and freshly furnished rooms. Let yourself be pampered by the classic-modern furnishings, our service, a delicious and rich breakfast and free Wi-Fi internet access.
Single room for short and long stays. Ideal for business or solo travellers who want to take time out from the stressful daily routine.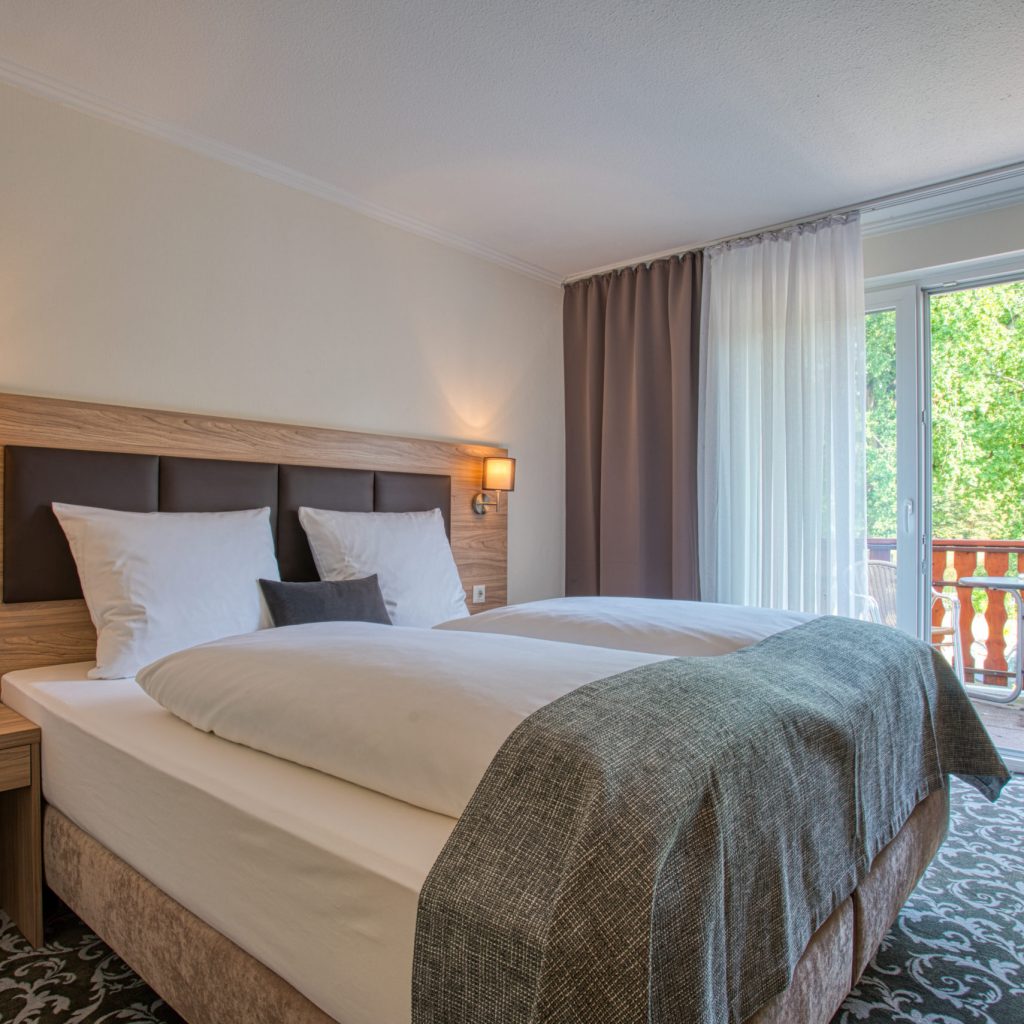 Double Room for single use
Do you want more space to sleep? You are also welcome to book our double bedrooms for single use.
Our twin-bedded rooms have two single beds and are perfect for friends or couples. They have their own bathroom, TV and balcony in the room.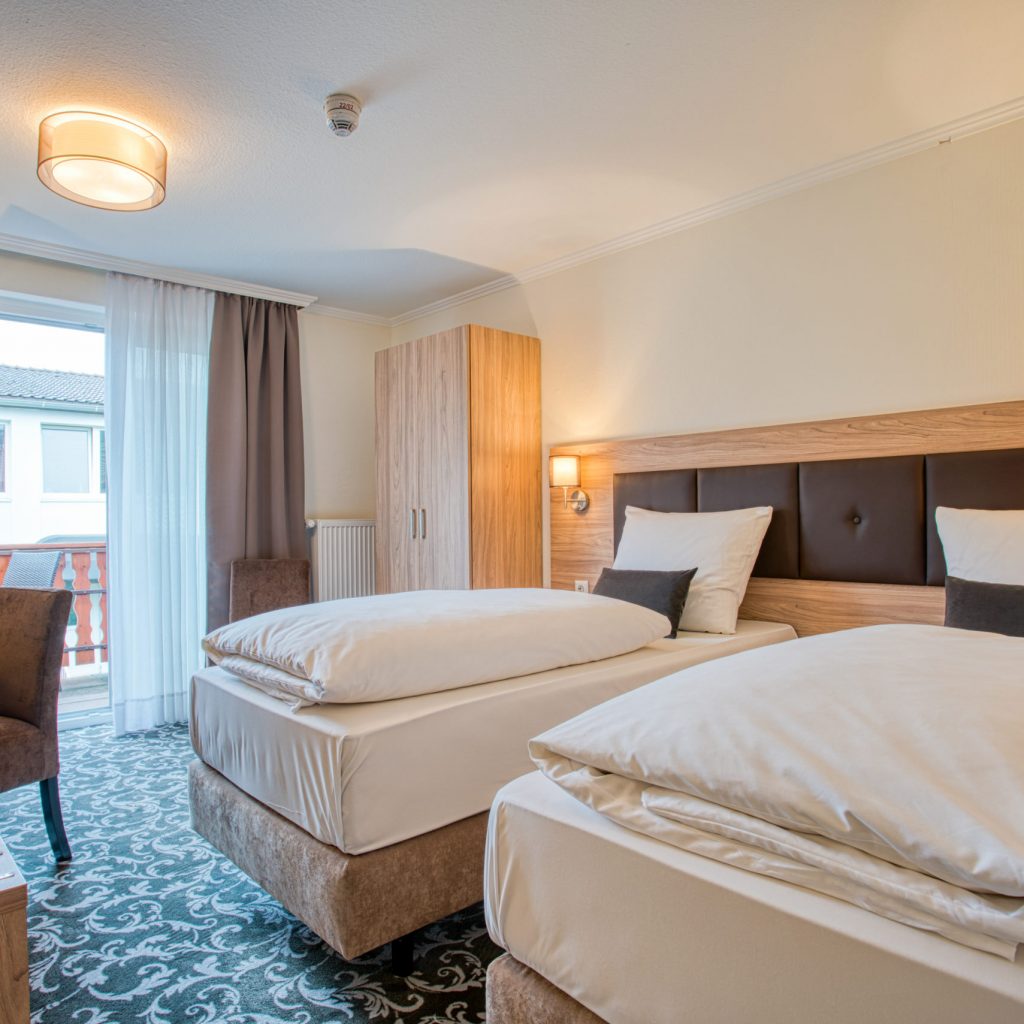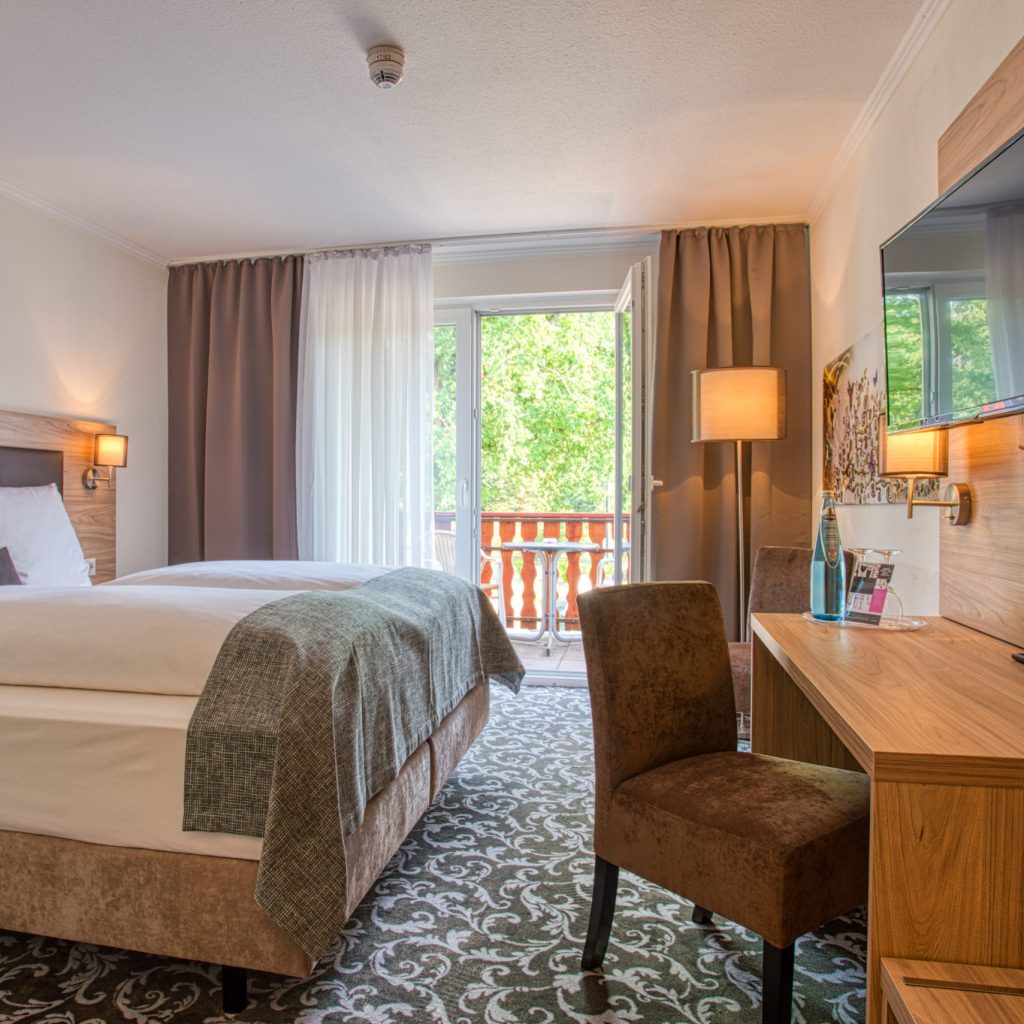 Beautiful double bedroom with private bathroom and balcony. Ideal for couples who want to take time out from their daily work routine or spend their days off in idyllic Bad Bevensen.
The newly furnished rooms have free Wi-Fi, a flat-screen TV and a balcony. On request, we can provide you with a small refrigerator for a minimal extra charge.
The parking spaces can be used free of charge by our house guests. The breakfast buffet is offered in a nice dining room with enough seats. There is also a hotel bar (at certain times), a nightclub (with limited opening hours, isolated from sound), a terrace and a fitness room. Other facilities include a tennis court, a bowling alley (all for a fee).
Our services at a glance:
Talk to our service staff about the availability of your room choice. The service staff is very happy to be available for your matters.
For further information you are also welcome to contact us by using our online form!